To request an interview please email katiehornor {at} gmail.com
Find Katie's speaking calendar here
Press:
For Immediate Release: Faith Like Flamingos: The Christian Business Guide to Walking Out Your Faith in Bold Color by Katie Hornor releases February 18, 2020. The kindle book will be $0.99 through February 25. The paperback book will be sold on Amazon.com and via extended distribution to local stores, libraries and online booksellers via IngramSpark.
For Immediate Release: Katie Hornor will be launching her new book Faith Like Flamingos: The Christian Business Guide to Walking Out Your Faith in Bold Color February 18th and will be signing copies at the SPARK Christian Podcast Inaugural Conference, Feb 21-22 in Houston, TX
Katie's Podcasts:
Podcast Guest Appearances:
AskPat2.0, coming in March
She Finds Joy with Kim Strobel, coming March 5
The Thriving Christian Artist Podcast with Matt Tommey, coming in March
Her Suite Spot, coming Feb
Life and Mission Podcast with Kay Helm, coming Feb 18
Just Minding My Business Media, Handprint Legacy
Walk In Victory with Naron Tillman, How to Build Your Brand: Smart Branding Strategies You Can Use Now
Soft Skills 101 with Lisa Nehring, Nurturing Creativity in homeschool and online business
Ask Pat Live, from FlynnCon1 #1092 (min 28)
Author Talk with Sandy Lawrence, The Growth of the Homeschool Movement in the Spanish World
Daisy Cedeno Show: Homeschooling en Latino América
Cracking Creativity with Kevin Chung: Katie Hornor on Sharing Your Gifts, Respecting People & Defining Success
Her Fearless Hustle with Crystal Layland, #46: Bootstrapping, Self-Doubt & Other People's Opinions w/Katie Hornor
Influencer Entrepreneurs with Jenny Melrose, #57: A Blog Planner to Hit your Goals & Increase Your Productivity
Blast the BS with Heather Christian, #28: How to Create Blogging Success
Hustle to Freedom with Ryan Helms: Expat In Mexico Starts Worldwide Movement
School for Start Ups Syndicated Radio Show with Jim Beach
The Your Voice podcast with Kay Helm: Blogging Successfully
The Money and Media Podcast #46, with PT Money: Driving Blog Traffic and Growing Community with Pinterest, Instagram, and Messenger Bots
Reclaim Your Freedom with Shirley Dalton #100: Why and How to Successfully Grow Your Business
Your Online Genius Podcast #17: Ways to Make Money Online
Brand You Podcast #131: Keys to Blogging Successfully with Katie Hornor
Liz on Biz Podcast: Make Money with Your Blog with Expert Katie Hornor
Couple Money Podcast: How to Simplify, Start a Business, and Live Abroad with Katie Hornor
Personal Profitability Podcast: How I Run My Business From Mexico
The Robert Plank Show: How to Turn Your Hobby Into a Business (podcast)
The Balancing Act Podcast: A Homeschool Mom Turns Hobbies into Income Streams
Contributing Writer:
Downloadable Bio and Images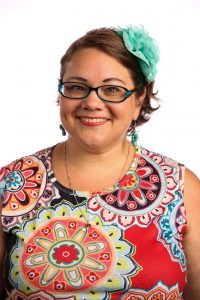 How to Download Headshot Image
1.Click on the image you want to download. A new browser will open
2. Choose "Save Picture As".
3. Save the image to your computer (It's easiest to save it to the Desktop).
4. Open up your web editing program and insert the image into your web page.
(image credit @HoustonBass)