To request an interview please email katiehornor@gmail.com
Katie Podcast: #ForYourSuccess found here 
Podcast Appearances:
Soft Skills 101 with Lisa Nehring,
Ask Pat Live, from FlynnCon1 #1092 (min 28)
Author Talk with Sandy Lawrence, The Growth of the Homeschool Movement in the Spanish World
Daisy Cedeno Show: Homeschooling en Latino América
Cracking Creativity with Kevin Chung: Katie Hornor on Sharing Your Gifts, Respecting People & Defining Success
Her Fearless Hustle with Crystal Layland, #46: Bootstrapping, Self-Doubt & Other People's Opinions w/Katie Hornor
Influencer Entrepreneurs with Jenny Melrose, #57: A Blog Planner to Hit your Goals & Increase Your Productivity
Blast the BS with Heather Christian, #28: How to Create Blogging Success
Grit & Hustle with Ryan Helms: Expat In Mexico Starts Worldwide Movement
School for Start Ups Syndicated Radio Show with Jim Beach
The Your Voice podcast with Kay Helm: Blogging Successfully
The Money and Media Podcast #46, with PT Money: Driving Blog Traffic and Growing Community with Pinterest, Instagram, and Messenger Bots
Reclaim Your Freedom with Shirley Dalton #100: Why and How to Successfully Grow Your Business
Your Online Genius Podcast #17: Ways to Make Money Online
Brand You Podcast #131: Keys to Blogging Successfully with Katie Hornor
Liz on Biz Podcast: Make Money with Your Blog with Expert Katie Hornor
Digital Nomad Mastery Podcast: On Expat Life and Multiple Income Streams with Ricky Shetty (video)
Couple Money Podcast: How to Simplify, Start a Business, and Live Abroad with Katie Hornor
Personal Profitability Podcast: How I Run My Business From Mexico
The Robert Plank Show: How to Turn Your Hobby Into a Business (podcast)
The Balancing Act Podcast: A Homeschool Mom Turns Hobbies into Income Streams
Clothed in Scarlet Podcast: WAHM Success Story: An Interview with Katie Hornor
Contributing Writer:
Downloadable Bio and Images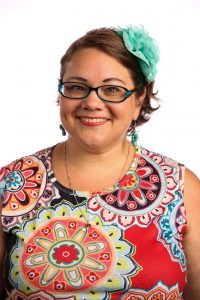 How to Download
1.Click on the image you want to download. A new browser will open
2. Choose "Save Picture As".
3. Save the image to your computer (It's easiest to save it to the Desktop).
4. Open up your web editing program and insert the image into your web page.